About
Who are we and why did we create this site?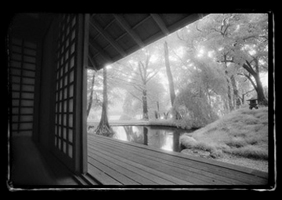 About the SAA Photo Metadata Project
Everyone involved with digital images shares the challenge of tracking and managing their rapidly expanding collections. Images with embedded information about their ownership and content are easier to find and harder to misuse. Metadata is the key to better protecting copyrights, promoting licensing, improving workflow, and managing assets. Unfortunately, it is under-used and under-supported.
It's time we all got meta-smart.
In partnership with the Library of Congress, the Stock Artists Alliance created the Photo Metadata Project to promote industry wide use of standardized photo metadata in every digital file. Through live events and online resources, we are committed to helping make this happen.
Photographers need to embed photo metadata in their digital files, while stock distributors and end users need to take steps to ensure that this information will be preserved downstream as those files are processed, published online, copied, reproduced, licensed and archived.
The mission of the SAA Photo Metadata Project is to help promote these best practices by investigating and reporting on the issues, and then developing online resources and educational events — demonstrating that embedding metadata in digital photos benefits us all and is easy to do.
This initiative is made possible by the generous support of the Library of Congress, our Project Partners, a dedicated group of project contributors, and the commitment of the Stock Artists Alliance.
About the Library of Congress Preservation Program
About our Project Partners
About the Stock Artists Alliance