Project Team
This Project is made possible by the participation of a talented and dedicated group of contributors.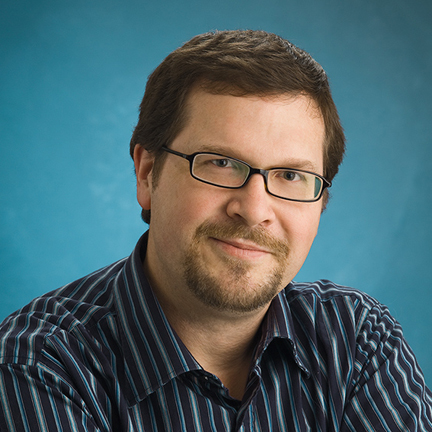 David Riecks – Project Leader
David is a respected correspondent, consultant and educator on metadata and workflow issues. As SAA's Imaging Technology Standards chair, he has led efforts to raise awareness of metadata issues industrywide and to promote best practices for protecting and preserving digital images. He has been a featured speaker at international metadata conference events, the Microsoft Pro Photo Summit, ASPP's Education Conference, PDN's PhotoPlus Expo, Picture Archive Council of America and numerous association chapter events.
David has been a key participant in developing industry metadata standards, representing stock photographers as a participant in the IPTC4XMP working group, which developed the IPTC Core metadata schema, and he authored the popular User's guide to the IPTC Core.  He was a founding member of the Universal Photographic Digital Imaging Guidelines coalition (UPDIG), serves as the Chief Technical Advisor to the Picture Licensing Universal System coalition (PLUS), represents photographers on two IDEAlliance working groups (Digital Image Submission Criteria, and Digital Image Metadata Management), as well as the IPTC Photo Metadata Working group.
David has written many articles about digital imaging. His
ControlledVocabulary.com
website and forum are invaluable resources to professionals and students trying to understand keywording and embedding metadata into images, and he is a consultant to businesses building image collections.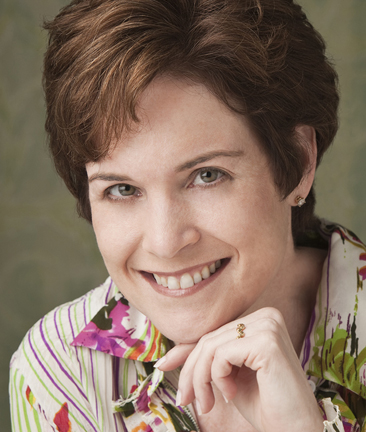 Betsy Reid – Project Director

As SAA's founding executive director, Betsy has been a leading advocate for the rights and interests of stock artists, creating educational initiatives to inform and educate both SAA's members and the entire licensing community.  Betsy was the creator and editor of SAA's quarterly [KEY]Words publication; author of landmark SAA white paper reports on Internet Infringements of Stock Images and Lost Revenues, and Understanding Stock Licensing Models; co-author of SAA's Metadata Manifesto; and co-developer of SAA's PLUS Packs Calculator software. She has also been a frequent speaker and correspondent on stock industry issues and presenter of SAA's acclaimed "Thinking Stock" educational program. Betsy recently moved to the Professional Photographers of America as PPA's Director of Education, and is delighted to be honored as the first "life member" of SAA.

Mark Hall – Project Administrator
Mark Hall is a member of SAA's Board of Directors and Treasurer. Based in New York, Mark has worked as a freelance photographer shooting a mixture of national advertising and editorial assignments. His stock photography collections are represented by Getty Images and Corbis. He has received awards from the British Association of Photographers, The American Photography Awards and the International Photography Awards, and his imagery is included in the permanent collection of the Museum of the City of New York.

Greg Smith – Editor, Writer, Coordinator
Greg is a photographer, writer and editor living in South Carolina's Lowcountry, working with several national and international photography and imaging groups. With a recently completed Master of Arts degree in Visual Communication from Ohio University, Greg has long supported fellow photographers, serving as Business Practices chairman for the National Press Photographers Association, vice president of ASMP/South Carolina and SAA membership administrator. Greg was a a copy editor for several versions of the UPDIG guidelines, and an editor for both the glossary and hierarchy that underpin the matrix of the Picture Licensing Universal System (PLUS).

Jeanne Tifft – Researcher & Resources Editor
A former image librarian and art historian, and educator, Jeanne is currently working on developing a photographic career. Previously, she spent 15 years of experience designing, developing, and delivering highly automated, networked, enterprise intranet-based information & communication (ICT) services to support research and decision making in USAID, developing countries and several nonprofits.
Dennis Dunbar – Technical Editor
A Digital Artist, Dennis serves on the Board of Directors for the Los Angeles Chapter of the Advertising Photographers of America and chairs the APA's Digital Committee. He is a frequent speaker on digital imaging standards and best practices and a founding member of the UPDIG coalition and contributor to the Universal Photographic Digital Imaging Guidelines, and a member of the DISC (Digital Image Submission Criteria) working group.
John Ares – Technical Editor
John comes from a diverse background as avid underwater photographer, studio commercial photographer, magazine editor, marine biologist, and corporate trainer, now working full time on a stock photography collection. He has taught Photoshop, Lightroom, and Underwater Photography courses, and  published on workflow and backup procedures.
Ron Rovtar – Writer
During ten years as a newspaper journalist, Rovtar worked at several Ohio daily newspapers. Rovtar left journalism in the early 1980s to become a full time free lance photographer, specializing in commercial, editorial and public relations photography. During the early1990s he focused on stock photography and from 2002 to 2008, founded and managed "The Stock Asylum," an internet trade publication about the stock photo industry.
Roy Hsu – Designer
Roy Hsu is a New York-based art director and photographer. Roy has worked in advertising for 10 years and is an Associate Creative Director at Sudler and Hennessey. He previously worked at Ogilvy, Publicis, and DDB. Roy has won numerous awards and has worked on clients ranging for Maybelline and American Express to major Healthcare companies. Roy is also an active stock photographer and active in the photography community.  Roy served as the 2007 president of Stock Artsts Alliance and was also active on the steering committee of ASMP New York. He has spoken at PhotoPlus Expo, PACA and Photoshelter events, and has contributed to articles for PDN.
Bill Auth – Events Coordinator
Bill is a freelance and staff photographer based in Washington, DC. He provides event logistics and support  for the annual National Press Photographers of America (NPPA) Northern Short Course in Photojournalism, and is editor and mentor for the Naval Photographic Society's annual edcaution program. He spent over 20 years in the Photo Department at US News & World Report, building their first professional color processing lab and covering major events including multiple Presidential campaigns, inaugurations and Olympic Games, serving as Photo Venue Manager at the Atlanta and Sydney games.
Donny Nyamweya – Web CMS Developer
Donny enables his clients develop end-to-end web strategies and implement Content Management System (CMS) driven websites. Donny has more than 10 years experience as a freelance web production consultant and in various capacities within companies in the greater Boston, MA area. He has formal training in Web/Internet Technologies and Applied Communication, and has concentrated in the concept design, strategy and implementation of Web CMS based on the Drupal Framework. Donny is the operator of
iDonny, LLC
which provides services in the
development, maintenance and hosting of Content Management Systems
.
Bay Area travel photographer David Sanger currently shoots for Getty Images and Alamy as well as commercial, travel and non-profit clients and design firms in the U.S., Asia and Europe. David served as president and board member of the Stock Artists Alliance, representing stock photographers worldwide, and is chair of the SAA legal committee. He has photographed in 100 countries and his work is widely published in advertisements, books and magazines worldwide. Before launching his photography career, David worked in corporate consulting in database and metadata analysis. His website is
www.davidsanger.com
Our thanks to the SAA members who contributed to the MetaSurvey:
Saxon Holt, Tim Hurst, Derek Pearce, Robin MacDougall, Rodney Todt, Nicki Pardo, Eric Pearle, Mike Shipman, Dave Rosenberg, Allen Russell, Chuck Pefley, Greg Probst, Mark A. Johnson and Greg Smith.