Creating a Metadata Template in Adobe Photoshop CS through CS4
A great way to simplify adding of descriptive information is by creating a metadata template. Note you can always choose wherher to Append or Replace the metadata in your image files.
Creation
1. Start with a fresh, new document in any Adobe Creative Suite application.
2. Locate the File Info option under the File menu and enter the information you want in the template.
3. Save the template. In CS through CS3, go to the upper right flyout (circle with arrow), select save and give the template a memorable name.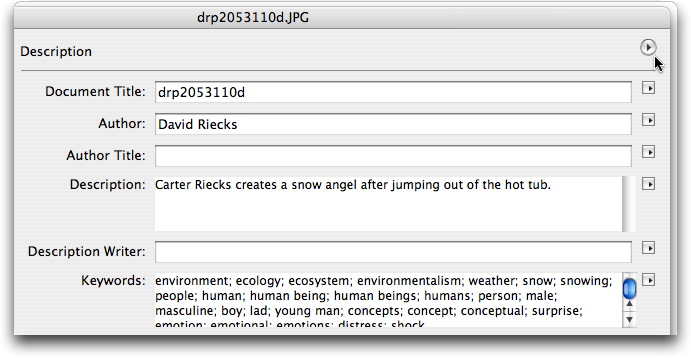 In CS4, click on the downward-pointing arrow beside the Import/Export button in the bottom right of the File Info dialogue, choose Export from the resulting menu, give it a memorable name and choose Save.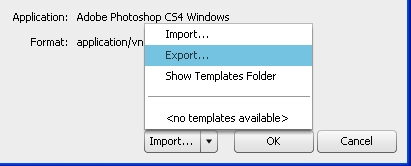 4. Cancel File Info.
5. Discard the new document.